Nitronic 50 Round Bars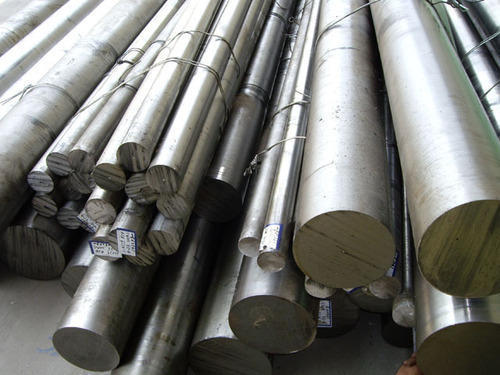 Nitronic 50 Round Bars
Price And Quantity
Kilograms/Kilograms

01-Unlimited
Kilograms/Kilograms

160 INR
Product Description
Hitesh Steel is a leading supplier and exporter of Nitronic 50stainless steel with stock in a variety of shapes including round bars, squarebars, hex bars and mill flats. Nitronic 50 is an XM-19 stainless steel gradethat offers superior strength and corrosion resistance compared to the othercommon austenitic stainless steel variations. At room temperature, grade XM-19displays double the yield strength of grades 316/316L and 317/317L along withhigher levels of oxidation resistance, especially in marine applications.
Nitronic 50 Stainless Steel provides a combination of corrosionresistance and strength not found in any other commercial material available inits price range. This austenitic stainless steel has corrosion resistancegreater than that provided by Types 316, 316L, 317 and 317L, plus approximatelytwice the yield strength at room temperatures. In addistion, Nitronic 50stainless steel has very good mechanical properties at both elevated andsub-zero temperatures. Unlike many austenitic stainless steels, Nitronic 50does not become magnetic when cold worked or cooled to sub-zero temperatures.High Strength (HS) Nitronic 50 stainless steel has a yield strength about threeto four times that of Type 316 stainless steel.
Applications Potential
Outstanding corrosion resistance gives Nitronic 50 Stainless Steelthe leading edge for applications where Types 316, 316L, 317 and 317L are onlymarginal. It's an effective alloy for the petroleum, petrochemical, chemical,fertilizer, nuclear fuel recycling, pulp and paper, textile, food processingand marine industries.
Components using combination of excellent corrosion resistance andhigh strength currently include pumps, valves and fittings, fasteners, cables,chains, screens and marine hardware, boat and pump shafting, heatexchanger parts, springs and equipment.
Specifications
| | |
| --- | --- |
| Shape | Round |
| Country of Origin | Made in India |
| Size | ALL |
| Usage/Application | Construction |
| Brand | HITESH STEEL |
| Test Certificate | AS PER REQUIREMENT |
| Thickness/Diameter | ALL |
| Finish | Polished |
| I Deal In | New Only |