Welcome to Our Company

About Us

Hitesh Steel is India's leading manufacturer, importer, supplier and exporter of a complete range of Nickel Alloy Pipes, Seamless Pipe Fittings, Butt Weld Fittings, Sheets, Rods, Fasteners, etc. Incepted in the year 1983, we at Hitesh Steel have consistently enhanced our position by virtue of comprehensive research, development, and strategic wherewithal. We are recognized and accredited across the industry for our unflinching commitment to quality and excellent work in powder coating mechanism and superior quality Nickel plating ability. Our expertise and capability in offering Nickel Alloy Pipes that responds to metallurgical and environmental challenges as well as ensures higher corrosion- erosion resistivity, bring innumerable product value to many a user of our Nickel Alloy Pipes & Tubes in numerous applications.

Our wide range of precisely engineered Pipe Fittings & Tubes which are custom-designed in accordance with desirable contours like square, rectangle and round, is available at keen prices. We supply fine-quality Pipe Elbows, Fittings & Flanges in bespoke configurations in line with clients' requirements. We serve our customers with optimal-quality solutions which suffice the client's piping & tubing need from beginning to finish. Our experience in the industry allows us to service varied industries, besides being the first to answer to your product demands.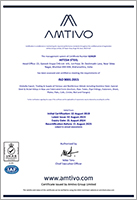 Read More